DO YOU HAVE A
BUSINESS IDEA?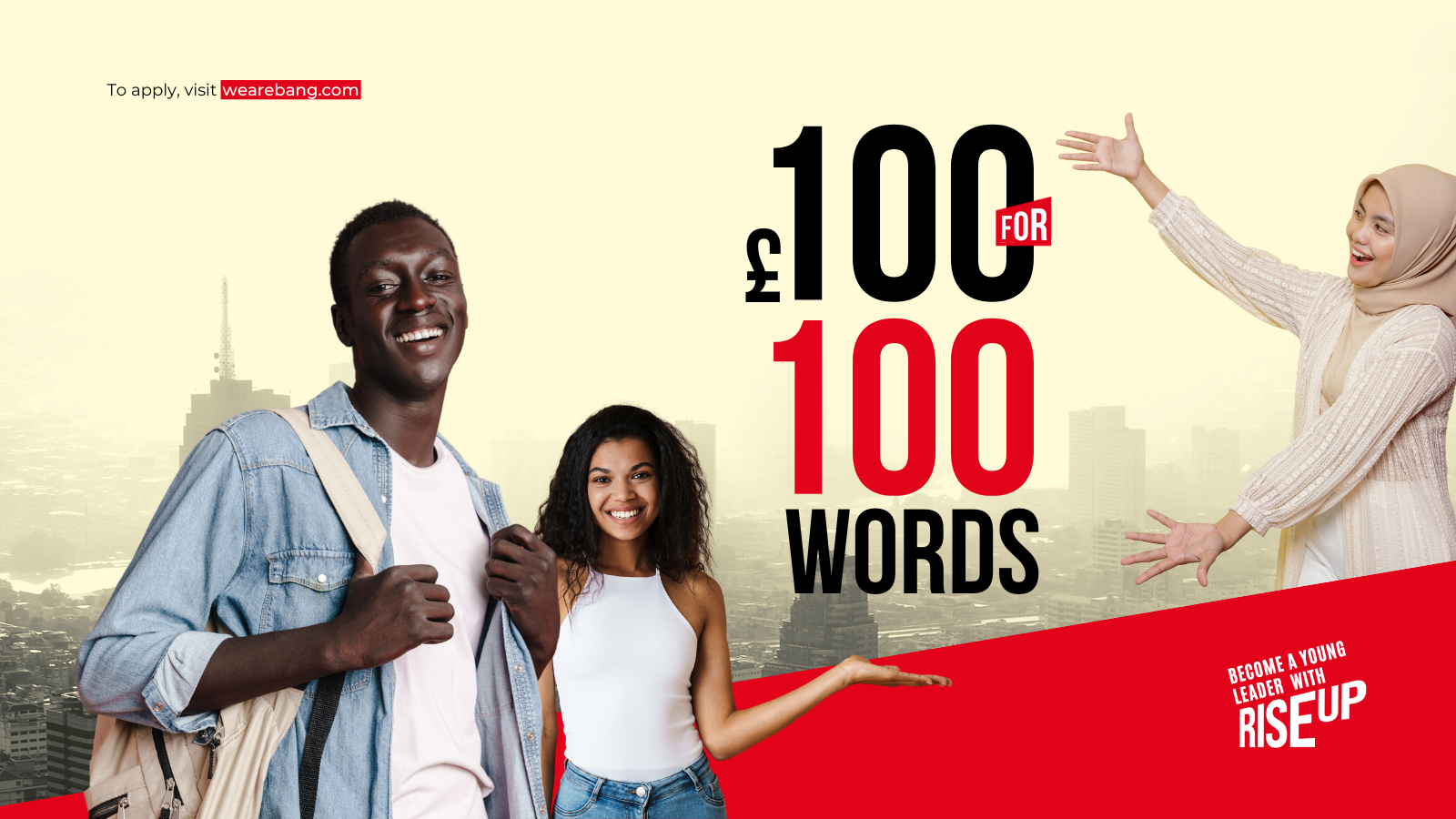 BANG has developed a campaign for young people to create their own businesses and make a positive impact in their communities.
As a youth-focused organisation, BANG values young people's contribution to the development of the communities they call home.
£100 for 100 words is a competition for young people to their business ideas with an organisation that will support them to set up and start operating their businesses.
All a young person must do is write 100 words on their business idea and send it to the BANG team.
10 of the best ideas that are submitted will win £100 each.
And all business ideas that are submitted will be supported by BANG so young people have every opportunity to succeed.
In addition, every young person that submits their idea will automatically be enrolled on the RiseUP programme.
BANG believes every young person should have a platform to create and be supported by experienced professionals and have access to resources and opportunities to develop their personal and professional skills.
To submit your idea for £100 for 100 words, click the link below.