Why You Should Join BANG Evolution: Our Mentoring and Coaching Programme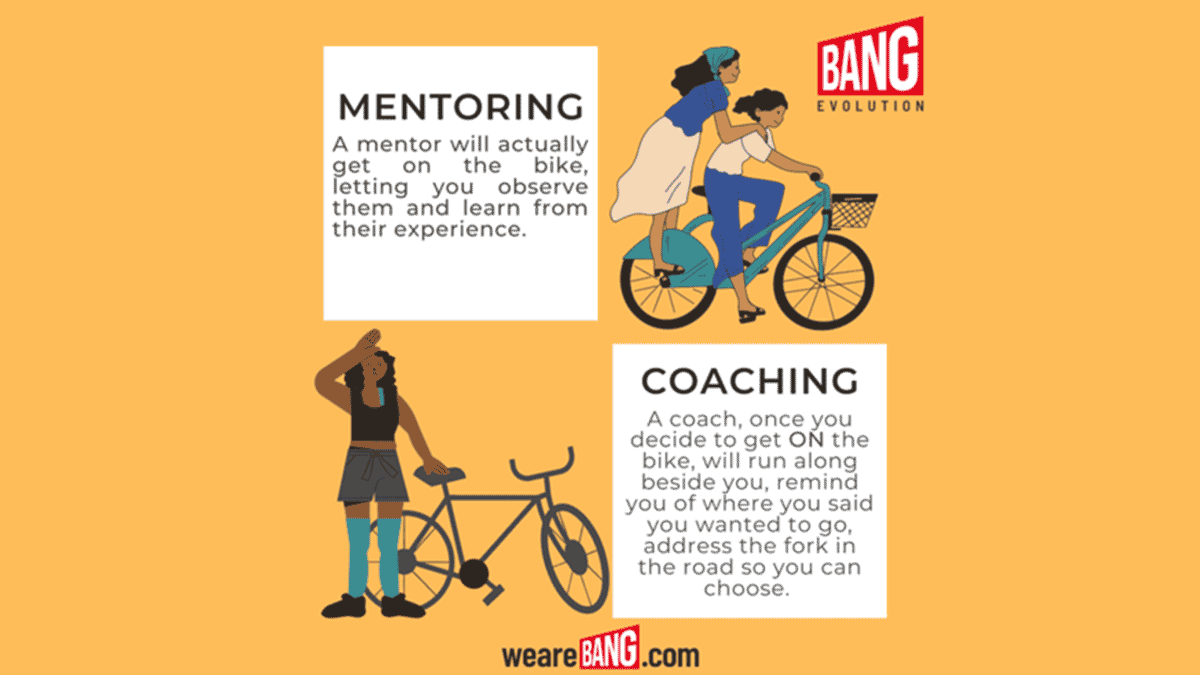 BANG Evolution is a mentoring and coaching programme for young people between 8 – 18 years old who reside in the London Borough of Brent. The name was picked by young people during a steering group meeting who chose BANG Evolution over Generation BANG, BANG Youth and BANG Unlimited.
Our goal for BANG Evolution is to support young people with their aspirations, goals, challenges, and barriers through 6 months of support with either a mentor or a life coach.
Mentoring and Coaching, while often used interchangeably, are not the same.
During our training for both mentors and coaches, we explain the difference using the bike analogy (which they can also easily explain to young people), which was shown to us by one of our board members, Alison Crossland.
Mentoring: A mentor will actually get on the bike, letting you observe them and learn from their experience.
Coaching: A coach, once you decide to get ON the bike, will run along beside you, remind you of where you said you wanted to go, address the fork in the road so you can choose.
A mentor who is currently mentoring a 9-year-old boy from Brent recently said in our check-in "J.W. is doing really good at the moment, he is well behaved in sessions. He was very shy at first but now, he is very talkative, and we have bonded quite a lot. J.W. enjoys mentoring sessions and sometimes he does not want to hang up."
Mentoring is available to all young people that we work with, while coaching is more specific to young people who may have challenges and barriers, they are encountering due to family, school, personal issues, and other circumstances.
There are young people who can have both a mentor and a life coach and receive holistic support from BANG Evolution or they can be referred to another project within the service.
We hope to expand beyond Brent, across London and internationally, as we recognise young people need this service all around the world.