RISEUP IS

UNDERWAY
AT ROUNDWOOD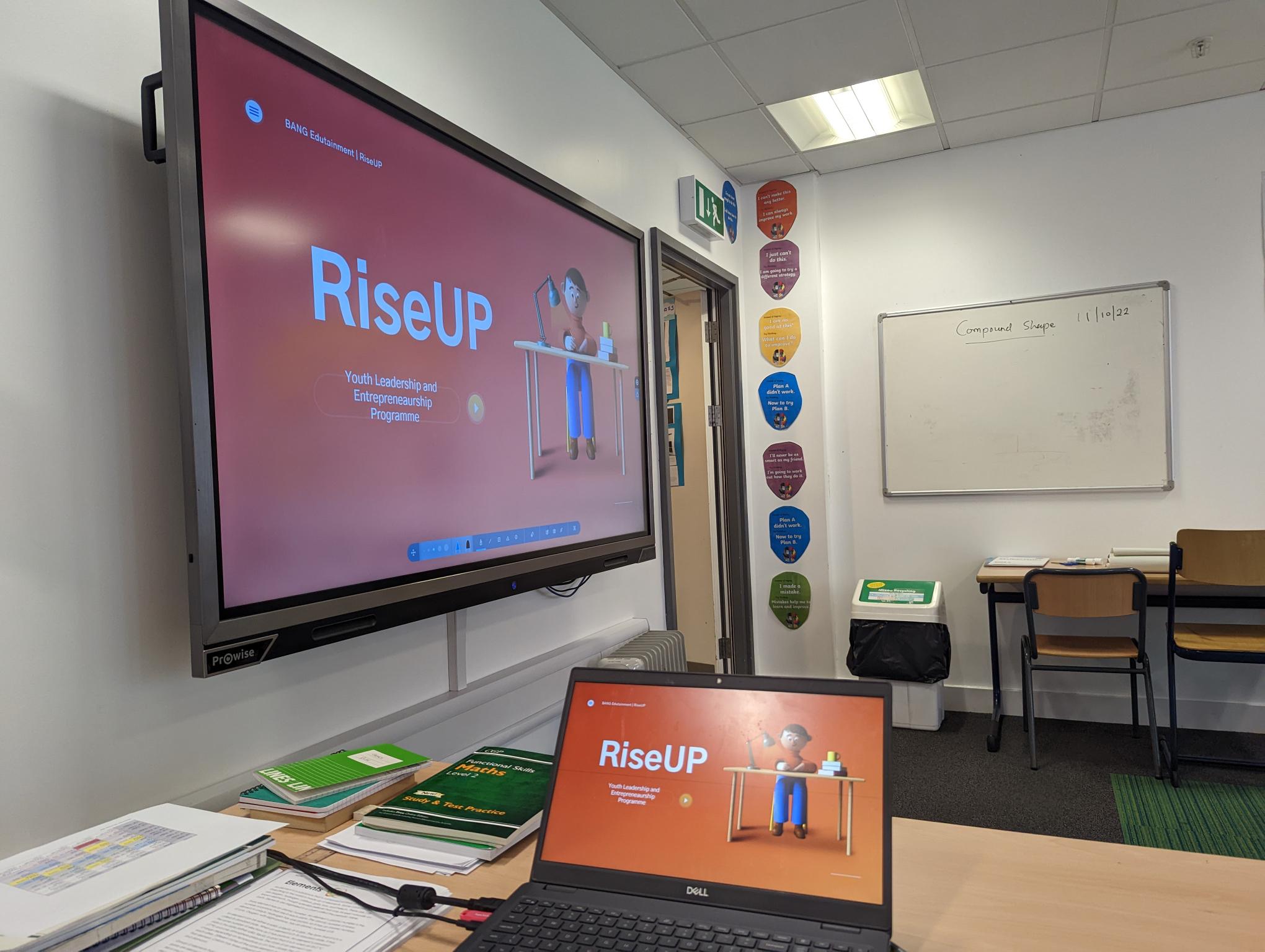 The delivery of our 8-week RiseUP youth leadership programme is underway at Roundwood Community School.
It has been exciting to meet with the young people and get their ideas on what leadership means to them!
Leadership means taking charge and making hard decisions
Our leadership programme focuses on empowering and building the next generation of young leaders and entrepreneurs.
The RiseUP programme covers fundamental leadership topics such as values, leadership styles, skills development and project planning.
We aim to build young people's confidence and their capacity to lead in their communities.
Next week, BANG will kick off its first-ever 2-day intensive leadership training programme during the half-term with Stonebridge's DHI Homework Club.
We advocate for youth power and stand for young people so they can contribute positively to their communities and thrive.
If you would like to take part in RiseUP or know a young person who would benefit from the programme, email riseup@wearebang.com.