BANG HOSTED

A
LEADERSHIP WEBINAR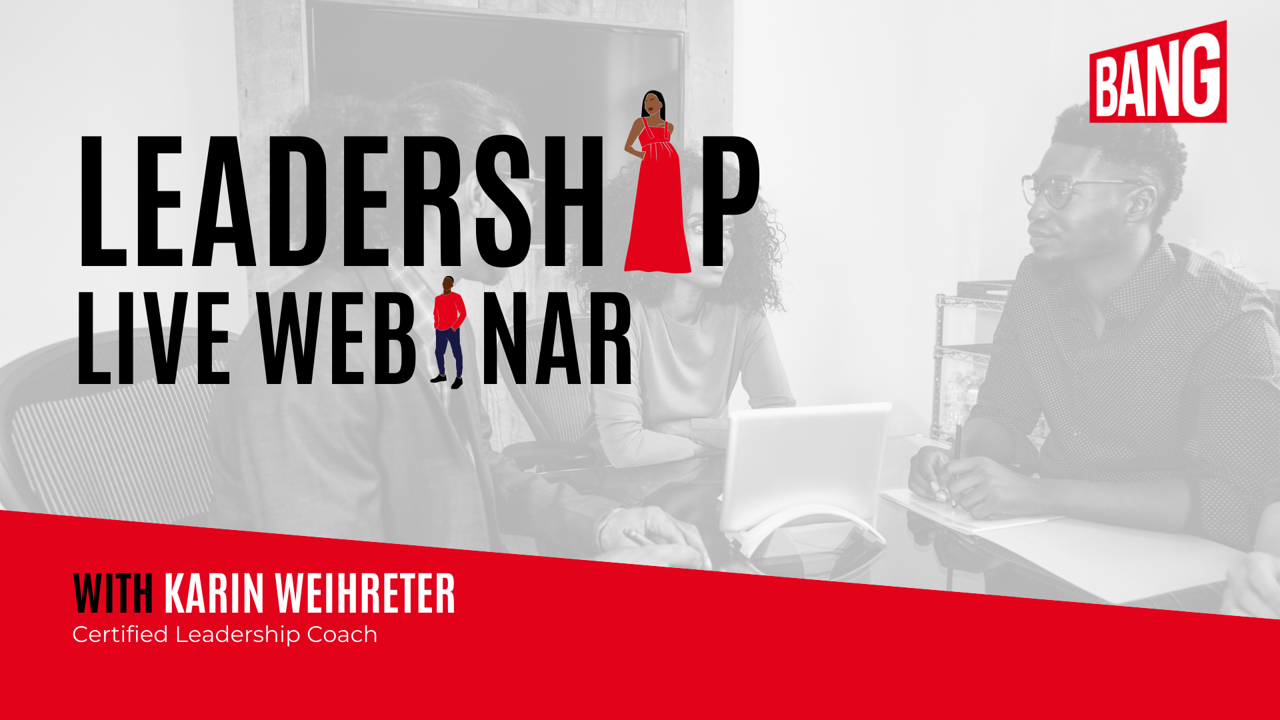 Last week Wednesday 12th October, BANG hosted a leadership webinar with experienced leadership coach Karin Weihreter.
BANG has a goal to get more young people leading in their communities and bridge the gap between young people, the leaders of their community, and the elder generation.
To achieve this goal, we designed a webinar with Karin that explored the fundamentals of leadership.
Karin Weihreter, who specialises in business psychology and wellness, provided a safe and open space for the attendees to share their perspectives on leadership and the positive impact they want to make in their communities.
In addition, the attendees were able to identify the type of leaders they want to be, including transformational, authoritative, democratic, transactional etc.
Furthermore, the webinar allowed participants to recognise the importance of positive role models in communities, why we need more young people in leadership positions, and how that will build a new generation of young people that have power.
BANG is committed to ensuring young people have a platform to lead in their communities and the skills to make a difference.
To begin the journey towards building a new generation of young people, we have created RiseUP – a programme for young people to develop their leadership and entrepreneurship skills.