CELEBRATING BANG EVOLUTION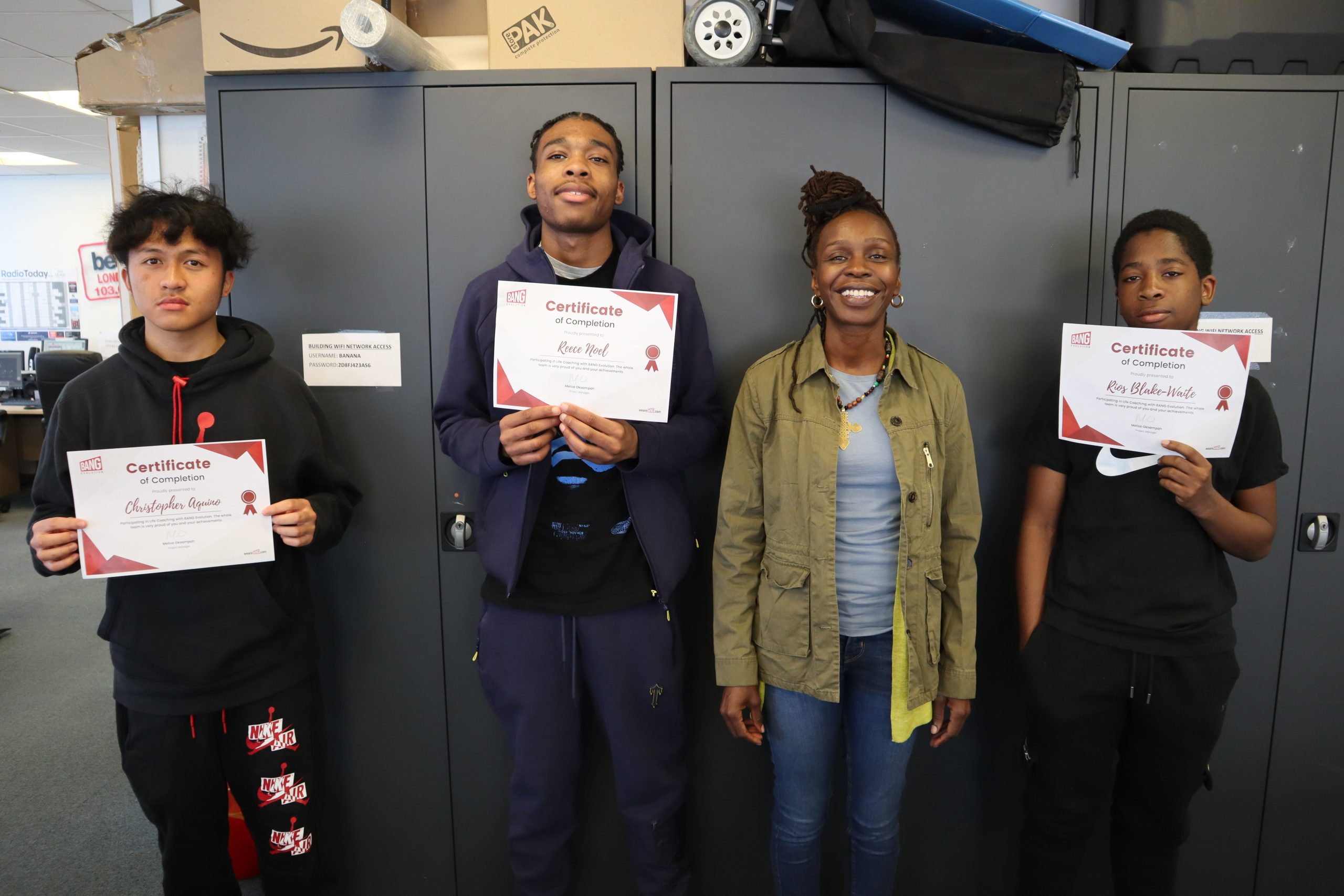 Last month, BANG hosted a ceremony for the young people that completed BANG Evolution – our mentoring and coaching programme. 
Young people came to the BANG office with their family and friends to celebrate their achievement and completion of the project.  
BANG Evolution was a successful project which ran last summer that focused on helping young people in Brent overcome their challenges following the presence of Covid-19 that disrupted their daily lives. 
BANG offered ongoing life coaching and mentoring sessions to young people in Brent through virtual sessions – enabling them to have someone to talk to and seek advice and guidance. 
This intervention helped many young people overcome the effects Covid-19 had on their lives, including isolation, loneliness, and confusion.  
The programme demonstrated how efficiently BANG responds to the urgency of providing support for young people and the community, including adapting to sudden changes in a young person's life. The programme allowed young people to take advantage of online engagements and connect with their mentors, coaches, and members of their cohort despite the restrictions.   
Following the project, we conducted interviews with the young people and their parents to gain feedback and insight into how the project helped them and ways it could be improved. 
Young person, aged 17, who received life coaching said, "My mentor lifted my mood, helped me feel not alone, and valuable as an individual."
The project has impacted many young people who have noticed a significant improvement in their confidence and developed a more positive mindset following the coaching and mentoring sessions.  
Young people really appreciated having someone to talk to whilst their parents expressed their gratitude for the project and their desire for this support to continue. 
Young person, aged 12, who received mentoring and life coaching said, "BANG Evolution made a positive impact on my life. It helped me think positively rather than negatively during a really challenging time. I received great advice which helped me grow and mature."
The BANG Evolution ceremony promoted the importance of coming together, overcoming challenges as a community, and community empowerment.  
The cohort loved the ceremonial event and the feedback BANG received showed a high demand for similar opportunities to be created.  
BANG is now planning regular meetups for families in the community to come together more often!