BANG PARTNERS WITH BRENT COUNCIL
AND LOCAL ORGANISATIONS TO ESTABLISH
PICTURE PALACE HUB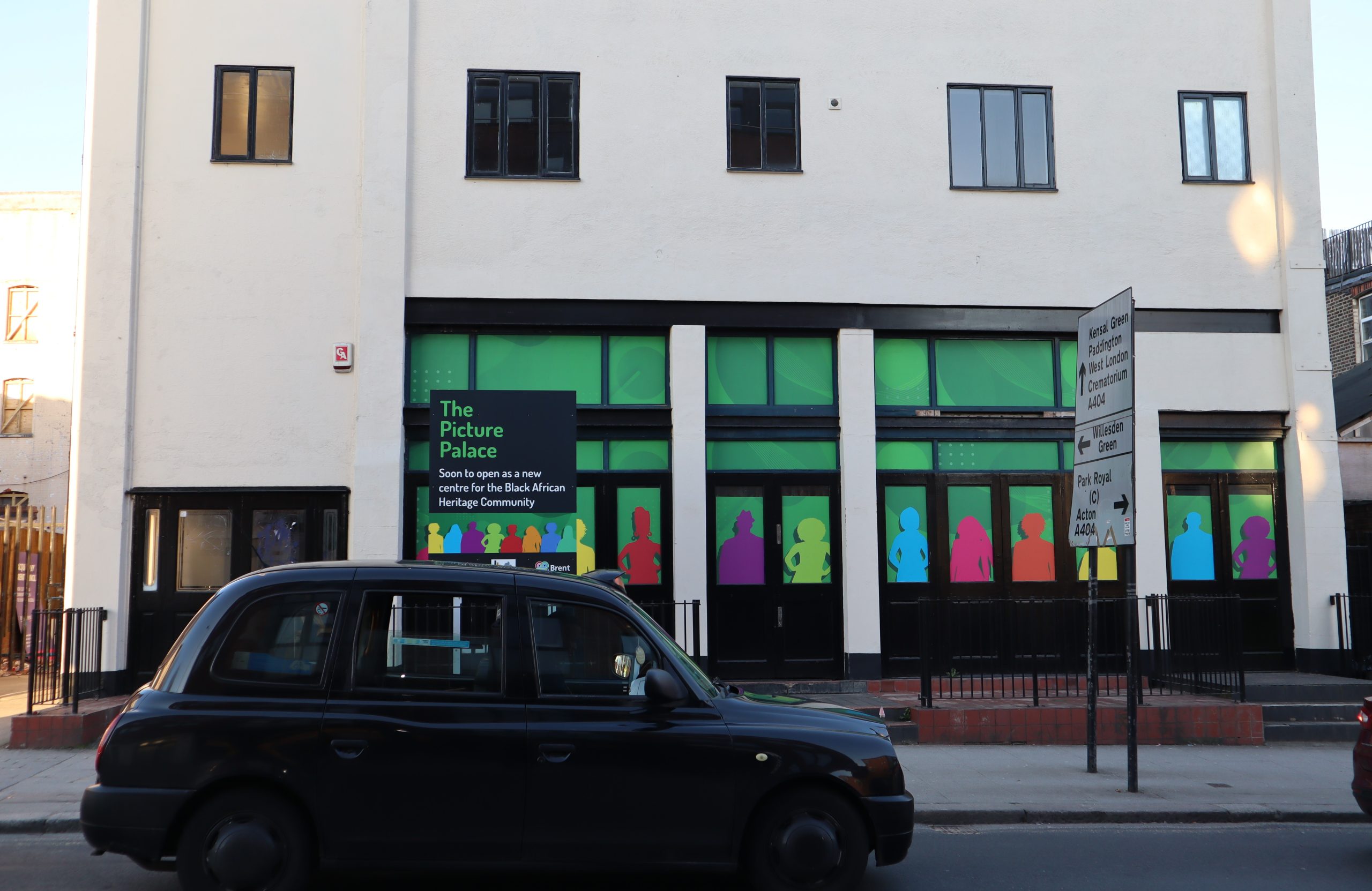 BANG Edutainment is working in partnership with Brent Council and five local organisations to deliver the newly renovated Picture Palace – a centre for world-class African heritage programming and the celebration of African and Caribbean people in Brent.
Picture Palace will provide local people with creative workshops, programmes, courses and events.
BANG is working with Brent Council and local organisations to ensure young people are an integral part of the development of Picture Palace, its development, and its delivery of local services.
Young people will have the opportunity to engage in community-orientated activities at Picture Palace. These activities will bring the local community together – building community cohesion and bridging the gap between young people, the elder generation, and the leaders of Brent.
BANG intends to go one step further in the development of Picture Palace by delivering services to young people that will prepare them for the digital future. The organisation aims to provide young people with vital skills to thrive. Merging fundamental skills such as urban farming with software development – young people who engage with BANG will learn skills for employment and life in the increasingly digital world.
BANG is excited to be part of this consortium and believes Picture Palace will be a beacon for young people to achieve their greatness and be community leaders who make a positive difference in their lives and the lives of others in Brent and beyond.
Jennifer Ogole, CEO of BANG said, "Community cohesion is essential for Brent. As technology develops, the connection between young people and their community can be lost due to the lack of boundaries in the digital universe. Picture Palace provides young people with a place to connect with other young people and members of their community.
"It's so important for young people to be active participants in the development of their community. BANG will provide young people with a safe space to develop their skills, express themselves and lead – ensuring we give them a variety of opportunities to propel forward with a strong foundation," she added.
Lorna Hughes, Head of Strategy and Partnerships at Brent Council said, "Assets for Brent's Communities spent a lively afternoon with architects appointed by the Council to redesign Picture Palace as a beacon community facility for the Black African heritage community. There were so many ideas shared and it is exciting to get to this stage with such strong local partners leading the way."
Lorna has been instrumental in driving the development of Picture Palace forward with other senior leaders of community organisations as part of the Brent Black Community Action Plan that was set up in 2020 after the murder of George Floyd and BLM.
For more information on the services, BANG provides to young people, email charity@wearebang.com.