A BANGIN' WORKSHOP AT
NEWMAN CATHOLIC COLLEGE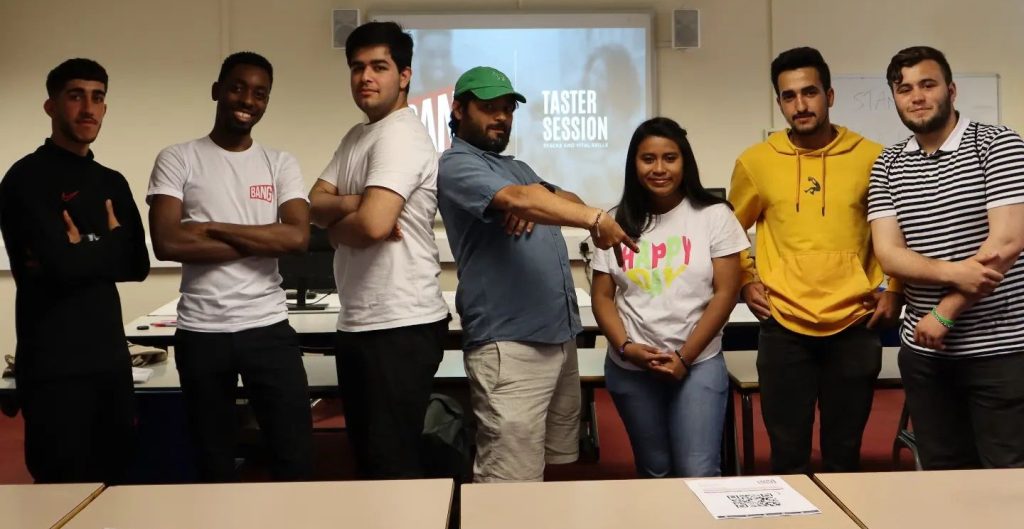 Last month, BANG visited Newman Catholic College to deliver an interactive workshop to students at the school. The eight students who attended got a taste of Stacks and Vital Skills – two programmes that have been carefully developed to improve young people's understanding of financial literacy and value while boosting their employment prospects.
In the Stacks segment of the workshop, students got the opportunity to define value and communicate what is valuable to them with their classmates. They also defined assets and liabilities and shared what assets and liabilities they had in their lives – laying a foundation for understanding financial literacy.
In the Vital Skills segment of the taster workshop, BANG helped the students define soft and hard skills and identify what skills they had. Students also identified their career goals and the skills they need to achieve those goals.
Combining both segments of the workshop, the Newman Catholic College students built an understanding of their personal qualities and the qualities they would like to develop to increase their value in their communities.
Jennifer Ogole, CEO of BANG! said:
Delivering workshops at Newman Catholic College is always focused on engaging with students and finding out what is important to them. Our programmes are designed to meet their needs."
BANG is going to be delivering Stacks and Vital Skills in the Autumn of 2022. If you would like Stacks and Vital Skills delivered in your school, college or community centre, email programmes@wearebang.com.